This open house was active from April 6-26, 2020. Information on this website may no longer be current. Email us for more information.
Review the Augusta Lane Sidewalk and Pedestrian Bridge proposed cross sections and examples below. Submit questions and comments at the Comment Table.

Click to enlarge cross section
Augusta Lane Sidewalk cross section
A five-foot wide concrete sidewalk will be built on south side of Augusta Lane between Pheasant Lane and Chatelain Drive.

Click to enlarge cross section
Augusta Lane Pedestrian Bridge profile and cross section
A 350-foot long, 10-foot wide pedestrian bridge will connect the east and west sides of Augusta Lane, providing a safe walking route to school for students on the west side of Beaverton Creek. The path also creates access to Tualatin Hills Nature Park and Pheasant Park.
Examples of existing weathered-steel bridges
Final design will differ.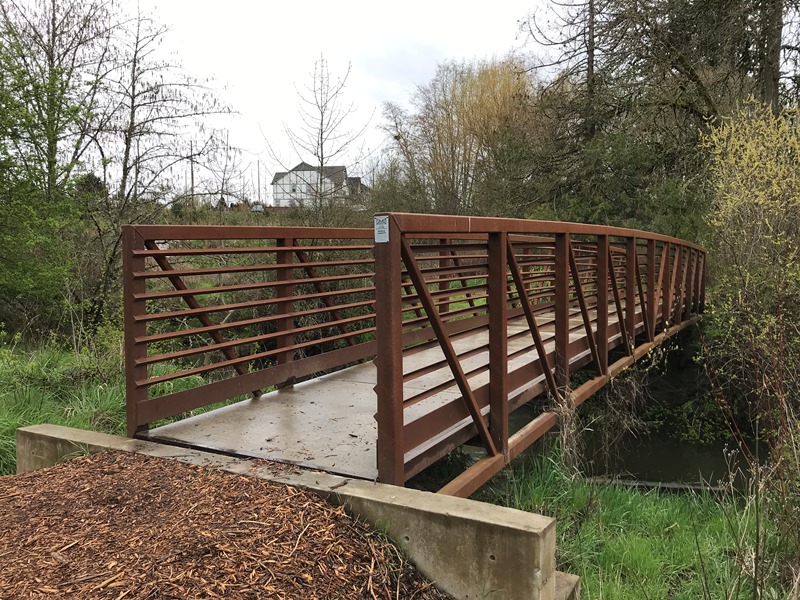 Example only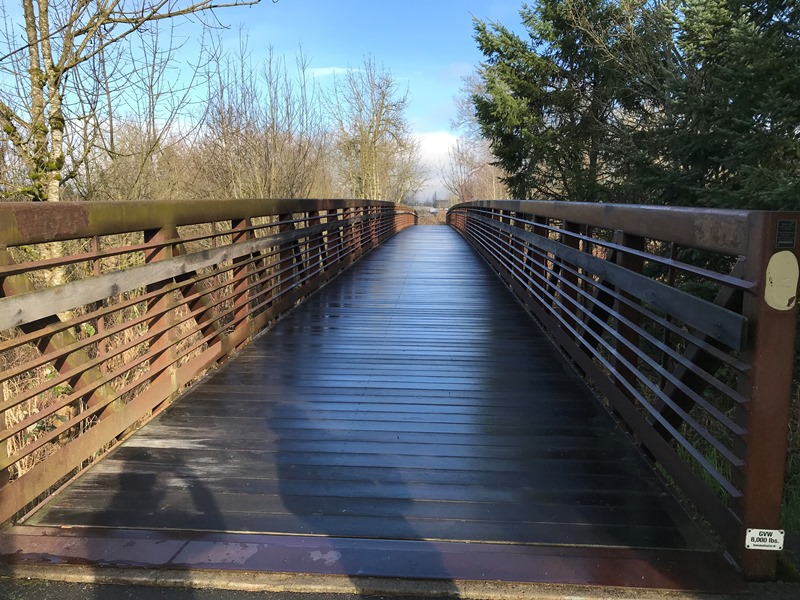 Example only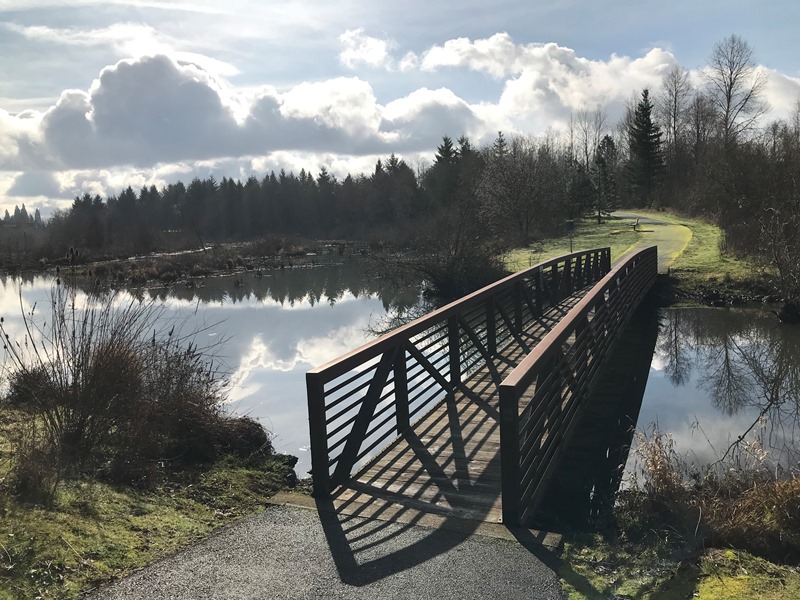 Example only